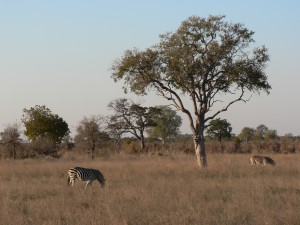 As a former educator, I'm especially enthusiastic whenever I discover programs that focus on younger generations, inspiring them to be independent thinkers and compassionate do-ers in this world. By offering an environmental and life skills educational program to children in Africa's rural communities, Children in the Wilderness fosters an appreciation in these children of their natural heritage and, importantly, instills in them a sense of responsibility for taking care of that heritage throughout their lives.
During the year, Wilderness Safaris closes some of its camps in Africa so that it can host groups of rural children, ages 10-17, for a five-night program. The groups range in size from 16 to 45 children each time.
Children in the Wilderness originated in 2001, when actor Paul Newman traveled to Africa with his family and connected with Wilderness Safaris. With his help, Children in the Wilderness held its first children's camp in Botswana in December of that same year. Now, there are camps held in Botswana, Namibia, Malawi, South Africa, the Seychelles, Zambia, and Zimbabwe (at Hwange National Park, one of the national parks I visited during my own safari adventure!).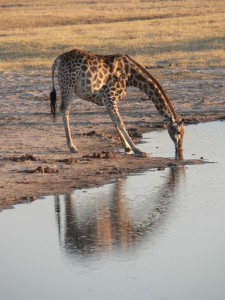 According to its most recent annual report, the Children in the Wilderness program:
practices and teaches sustainable environmental education
develops leadership qualities in Africa's children
exposes the children to new experiences and new friends
helps to build  self-esteem and teaches life skills
inspires the children to continue with their education
focuses on everyday issues pertaining to their particular situation, including topics such as HIV/AIDS, nutrition, and poaching
provides the children with a sense of hope and opportunity
As of December 2010, the program had hosted 3,502 children at its various camps. Follow-up programs and the establishment of Environmental Clubs at schools reinforce what the children learn during the camp programs. And — the ultimate success story for any program — graduates of the program often return to the camps as mentors for other children. In this way, Children of the Wilderness not only instills values and appreciation, but it also enables communities to take care of their own.
Related posts: