The Animal Welfare Act sets minimum standards of care for animals bred for commercial sale, used in research, transported commercially, or used in public exhibitions. The USDA, through the Animal and Plant Health Inspection Service, is required to enforce these standards. However, the Animal Welfare Act — the only federal law that covers animals used in research — excludes mice, rodents, and birds, which comprise approximately 95% of the animals being used for research purposes. Thus, the law offers no protection for these animals, as many as 100 million each year, and industries are left to regulate themselves.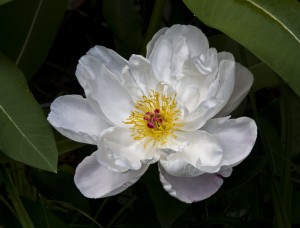 So isn't it GREAT news to know that Allergan — maker of Botox and other products — has made the decision on its own to phase out its use of animal testing? Last June, the company announced it will eliminate 95% of its animal testing within the next three years. YES!
I know any talk about  the use of Botox and other aesthetic products is going to ignite a debate. Whatever your stance on these products — like it or not — they're not going anywhere anytime soon. As with any other pharmaceutical product, animal testing is still widespread. And, in this area, the LD50 test often has been the standard. In a nutshell, this kind of testing means that doses are tested on animals to figure out at what level 50% of the animals die. For the 100,000+ mice used each year in Botox-related research, this has meant a slow death by suffocation once the mice were injected with the product's paralyzing ingredient.
Kudos to Allergan for committing to this change, which took ten years of research and over $65 million to achieve. Although it's not 100% cruelty-free, Allergan's decision will save thousands of animals each year from suffering. Taking such a step, Allergen sets the example, and we can only hope its competitors will follow suit.
Allergan aesthetic products include Botox, Juvederm, and Latisse. The company also manufactures products for eye care, including artificial tears for dry eye and eye drops for glaucoma.
Related posts: