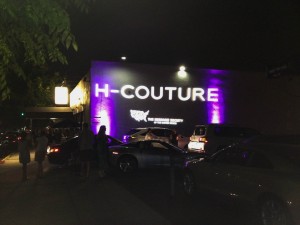 On September 22nd, I attended H-Couture in Los Angeles, an evening celebrating fur-free fashion that included cocktails and a silent auction, a runway show that featured cruelty-free designs for both women and men (my fave was a men's suit by John Bartlett), and a VIP after-party where animal advocates and celebrities mingled over drinks and vegan hor d'oevres.
This first-ever event was hosted by The Humane Society of the United States, organized by its Fur-Free Campaign.
Wayne Pacelle, CEO and President of the HSUS, opened the evening speaking about all the great work the HSUS is doing in various areas on behalf of animals, but he then quickly turned the spotlight specifically on the fur industry. With so many alternatives available, fur-free fashion is perhaps one of the easiest ways to make a big difference in the lives of animals. After Wayne Pacelle's opening remarks, celebrity co-hosts Paul Wesley and Torrey DeVitto of "The Vampire Diaries" took over the stage to get the fashion glitz officially underway. Lights, music, models, and some truly gorgeous creations on the runway.
The five designers contributing to the show were Victoria Bartlett, John Bartlett, Charlotte Ronson, Mark Bouwer, and Kimberly Ovitz. Here are just a few photos to give you a peek at the inspired designs: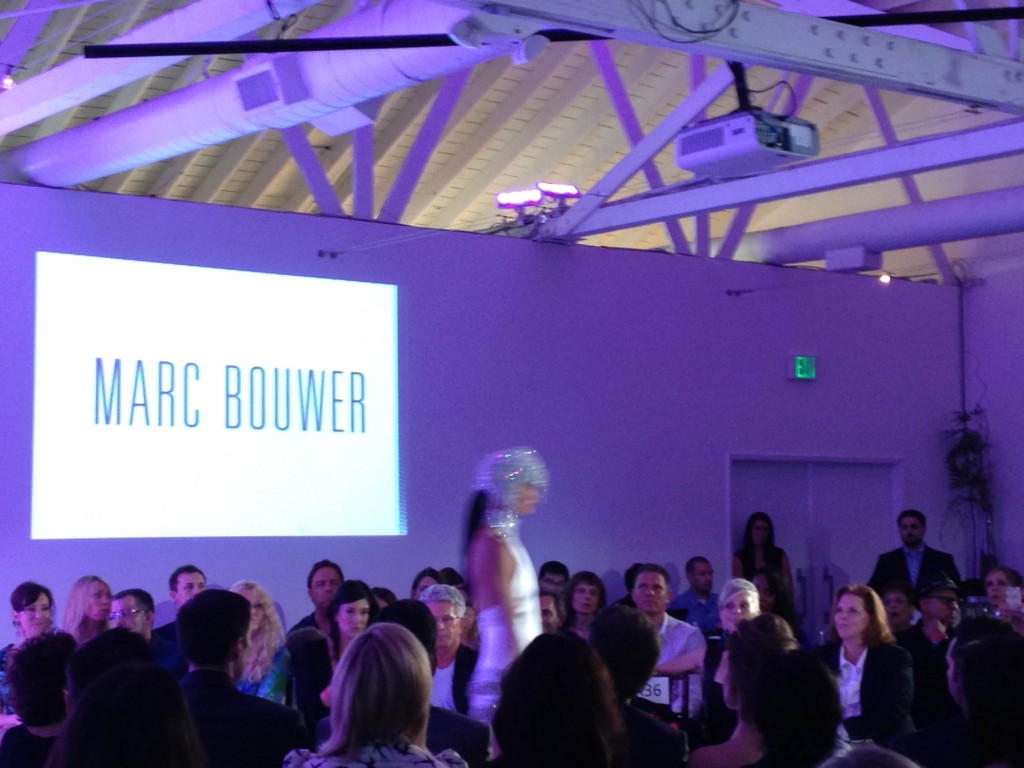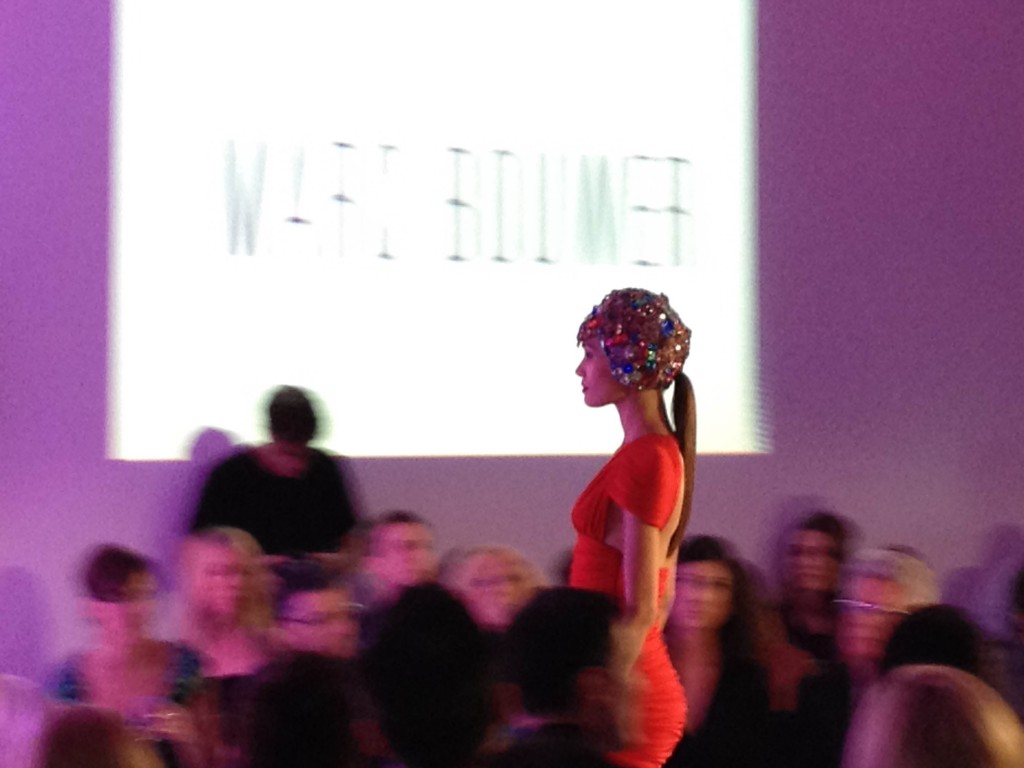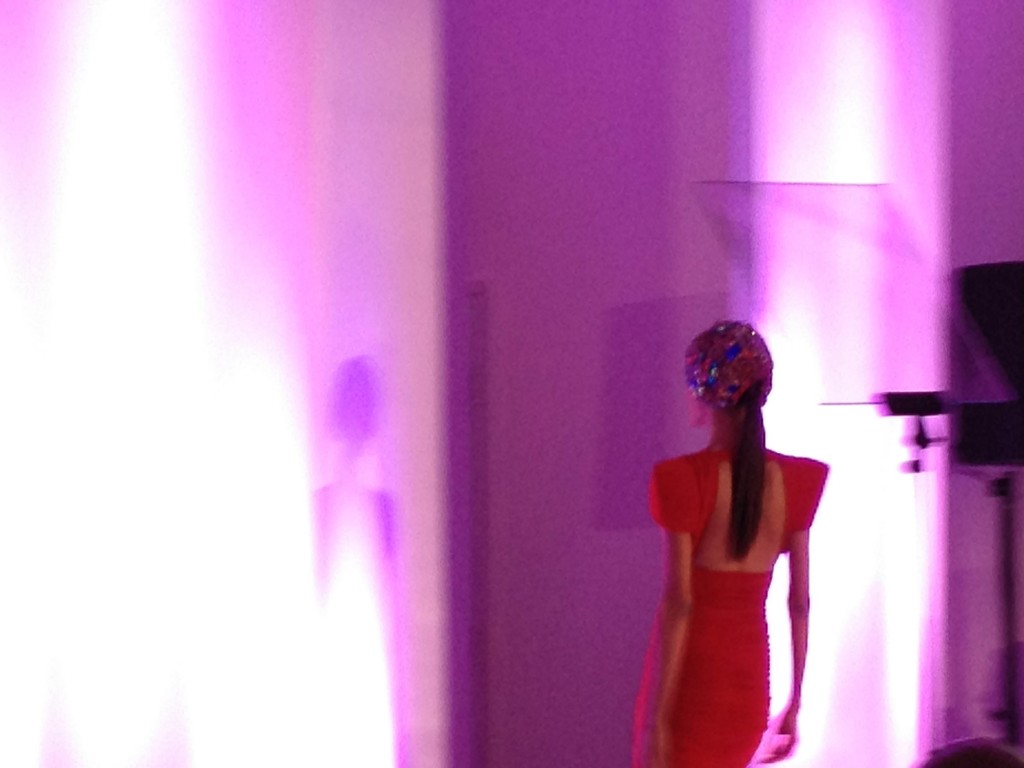 At the after-party, a "wall of sweets" was a nice touch: shelves of mini vegan cupcakes, and an array of candy bins from which party-goers could scoop their own cruelty-free treats (Swedish Fish, Hot Tamales, Mike & Ikes) into little cellophane bags. Everyone also had a lot of fun with the photo booth — all big smiles (or funny faces) while holding up a sign of the Fur-Free logo.
Although I didn't win with my bid on the Jaan J. vegan non-silk ties, I went home with an awesome swag bag filled with cruelty-free goodies — cosmetics by Urban Decay, FACEFACTS, Everyday Minerals, and Jane; products by San Francisco Gourmet Coffee, ONE Coconut Water, POM Wonderful, and Snikiddy Snacks; and gift certificates to some L.A. salons.
Congratulations to the HSUS team and the designers for creating such a spectacular event.  A special shout-out to my dear friend Michelle, Fashion Outreach Manager of the Fur-Free Campaign, who spends much of her time traveling to fashion schools throughout the country, educating our future generations of designers and encouraging them to make more compassionate choices in their work.  She was integral to the planning of this H-Couture event, and I am so proud of all the work she is doing!
Related posts: